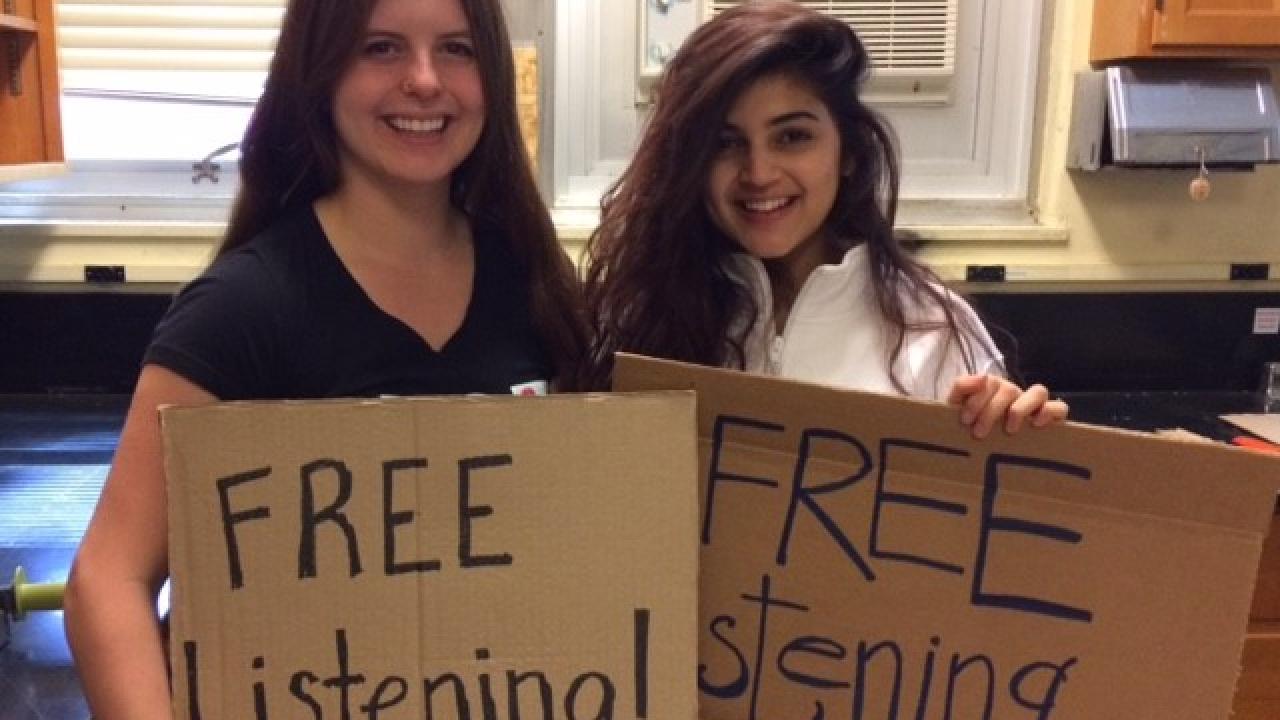 "Being heard is so close to being loved that no one can tell the difference."
Free Listening Day is an event hosted by Sustained Dialogue at UCD in collaboration with Campus Dialogue and Deliberation that brings people at UC Davis together to have their stories heard. Moderators of Sustained Dialogue will stand at the Quad and listen to people's problems and experiences for free. Anyone can come by and talk about whatever they want to say; we will be there to listen.
Listeners will be at the Quad Monday, April 15 from 1-3pm and 4-5pm.
This event is inspired by the Urban Confessional Listening movement, whose mission is to revive the lost art of listening. Born on the streets of Los Angeles, this movement has grown to encompass 6 continents, 50 countries, and 40 states. Listeners stand with a cardboard sign that says "Free Listening," and open their hearts to anyone who needs to laugh, cry, scream, or chat. Through non-judgmental, compassionate listening, Urban Confessional gives people the space to be seen, heard, and understood.
To learn more, visit their website: Urban Confessional