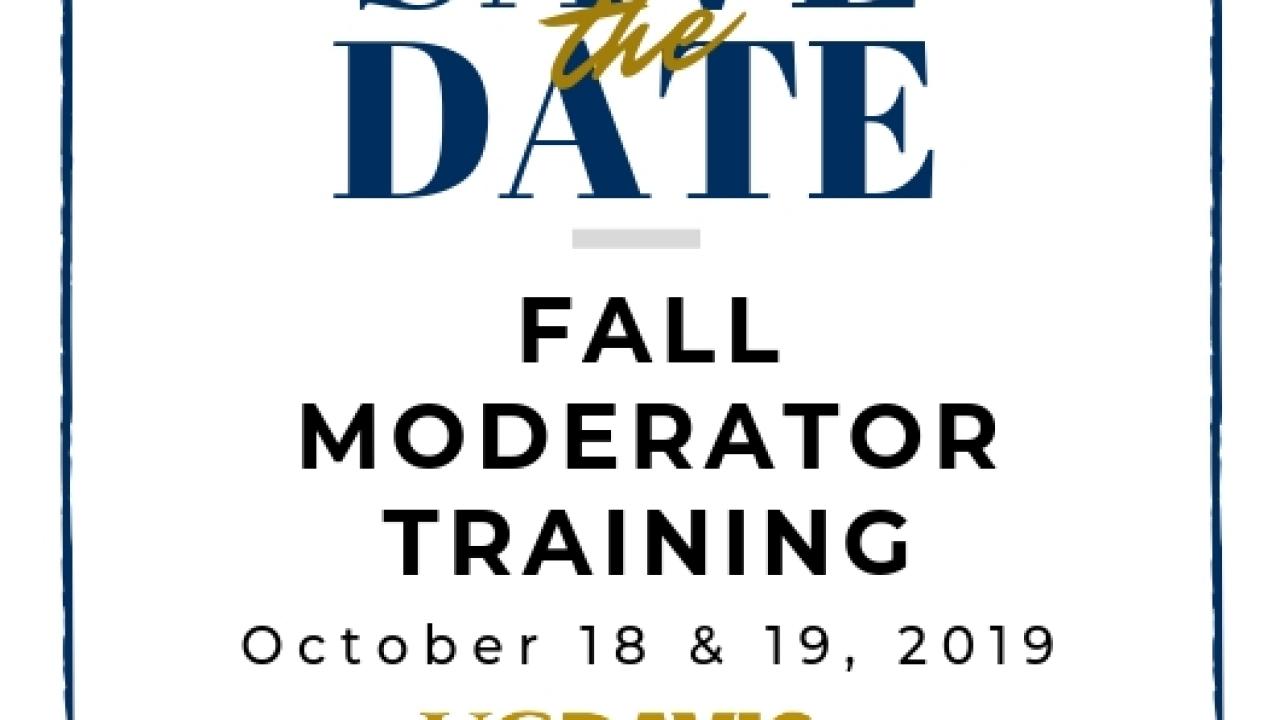 SUSTAINED DIALOGUE MODERATOR TRAINING
October 18-19, 2019
This annual two-day workshop is designed for undergraduate and graduate/professional students** to understand and practice the art, concepts, and tools of dialogue as a method to develop and strengthen productive campus relationships and decide on action.
Students who are interested in serving as Student Facilitators in the new Dialogue Seminars must complete this training.  
Sustained Dialogue Moderator Training teaches inclusive leadership and conflict resolution skills such as inquiry, influence, mindful listening, facilitation, and convening.  Participants will learn the critical skills needed to moderate dialogues about difficult and often divisive issues important to our campus community.
This two-day workshop is offered at no cost however all participants are asked to commit to the full workshop.   Space is limited.  The program will be held 9:00 am - 5:00 pm, Friday and Saturday.
Applications will be accepted until Friday, October 4th.

** A select number of seats are available for staff, faculty, and other academics.
Questions? Contact Trish Nichol at 530-754-7741 or tanichol@ucdavis.edu