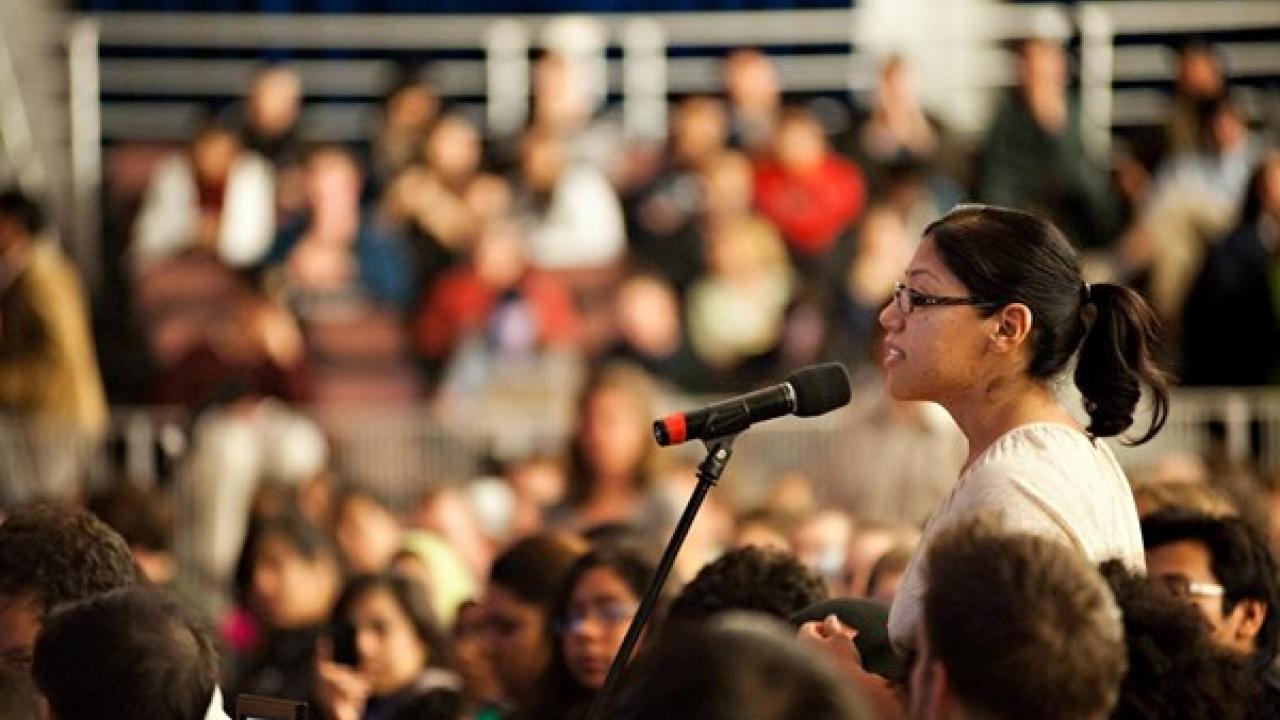 Location
Hamilton Room, Heitman Learning Center
Freedom of speech is a hot topic on university campuses across the nation.  Why are so many controversial speakers and events happening in higher education?  To what degree are these speakers protected by the First Amendment?  Why does this controversy matter to public education?  How are staff impacted?
Come explore the answers to these and related questions with Carolyn Penny, Director of Campus Dialogue & Deliberation (CDD).  CDD works to support, create, convene, and facilitate civic engagement regarding issues that are important to the UCD community.
This workshop is designed for staff and registration is required.  Students wishing to attend may be added to waitlist and registered if space is available.  Email tanichol@ucdavis.edu to indicate your interest in being placed on the waitlist.
INFORMATION:
https://cdd.ucdavis.edu/events/index.html
REGISTRATION:
http://sdps.ucdavis.edu/course_catalog/communication/free_speech_campus.html
QUESTIONS:
Trish Nichol
tanichol@ucdavis.edu
Refreshments will be provided.